Robert's Office
in Home2b.nl
Blessed be, dear friend
I have reached some very interesting results.
Research, measurements, visions, excursions, meetings.
The results will be brought upon Home2b.nl
See the new index page on Ancient Christianity
<![if !vml]>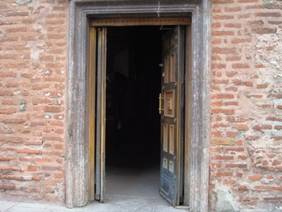 <![endif]>
Entrance door of the very ancient Hagia Sofia basilica in Sofia
In Bulgaria we did meet many spiritual friends
and we visited and measured many spiritual places.
Still about 8 webpages have to be added,
but a lot is already there on our
index page for the spiritual Bulgarian Project
Robert visited the abandoned island of Schokland,
UNESCO World Heritage.
Robert visited the Military Cemetary of the
The cemetary is next to the Suntemple
which we researched with the Ley Line Group
<![if !vml]>

<![endif]>
The Lecher Antenna:
Since years Robert is measuring all kinds of energies and radiation
with the Lecher antenna.
To promote field work with the Lecher antenna,
Robert made the list of wavelengths better printable on a special page.
See a person with the Lecher antenna
On the Lecher antenna page are also references to the many results
of measurements in Home2b.nl
Page about the Lecher antenna with links to field results in Home2b.nl
<![if !vml]>

<![endif]>
On dimension changes I made progress:
My page about the abilities of trees is different.
I suppose I have to research more upon this.
and
Also the dimension changing vortex of the Thracian king chamber.
Dimension magick at Heede:
The Ley Line Group visited the 1160 year old tree
Servant of the Goddess
<![if !vml]>

<![endif]>
Robert made some notes on
from the point of view from a psychic.
Robert has a lot to say about
An important experiment in Radionics:
All Living Beings are influenced
by the Energies from the Stars!
<![if !vml]>
<![endif]>
Mind Set
I would like to help you
to get rid of the Mind Set.
<![if !vml]>

<![endif]>
Now updated!
These two webpages have been helpful for many people:
and
Advice for parents of indigo children
See also the reaction page for some interesting reactions upon those webpages.
<![if !vml]>

<![endif]>
I am starting to publish pages about Physics.
Here is some nostalgia of Leiden university
See also the page about Parallel Universes.
I am fascinated by the early recorded music
of a hundreds years ago.
The recorded music sounds as if coming
from another planet or from another dimension.
Thousands of these records have been reconstructed by wonderful hobby technicians
and are free for downloading as MP3.
Find links to downloads:
the linkpage to wax cylinders and 78rpm
<![if !vml]>
<![endif]>
In this Office Robert is writing books,
filling in the many forms of the taxman and other burocrats,
and using his instruments:
Tarot cards,pendulum, crystal ball,
I Ching, domino, "normal" card decks, the Lecher antenna,
the runes stones, the gemstones
or just the psychic feelings of the moment.
<![if !vml]>

<![endif]>
Once a year the village comes together
around the Dolphin of Peace.
Robert made some pictures and did put them
on his Notice Board:
the Dolphin of Peace and Remembrance
While I was for some hours in Leiden
I took some pictures of the
Memorial Tablets of the Pilgrim Fathers.
In 1620 they left from Leiden, Netherlands
to cross the ocean in the Mayflower.
<![if !vml]>

<![endif]>
I was experimenting a bit with
the thumbnails feature of Irfan View 3.97
(freeware, see the link on our link page).
I liked the result, so here it is:
Impressions of the ancient city of Zaltbommel
in the fall of 1999.
<![if !vml]>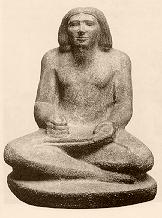 <![endif]>
Robert has the very strong feeling that once,
long ago in a past life,
somewhere within the Amen temple of Karnak
he has been a writer like this statue.
I feel intensive dimension changes next to
heavy machines. It is my opinion that machines
are generating power, because of dimension changes.
<![if !vml]>

<![endif]>
Read about the Steam Engine Festival 2004
Many pictures on that page.
With steam engines the conversion of energy is from
crytalline energy (coal) into chemical energy (fire)
through warmth (movement of atoms)
into compression (atomic energy) inside the cylinder
into rotational energy (movement).
Since crystalline energy is involved with the
atomic power fields, I have the opinion that
the dimensional change is already in the fire.
Fire is seen in many spiritual ways seen
as purifying and pure (candles, offerings).
The compression inside the cylinder is also
an atomic power field
pushing atoms together.
There are essentially three power fields surrounding us:
1. gravitational power (keeping your feet down);
2. atomic power (keeping you in one piece);
3. nucleus power (keeping the atoms inside together).
In many engines the atomic powerfield is involved twice.
Susan and Robert have a lot to tell about the
<![if !vml]>

<![endif]>
The series of Spirit Wall Papers:
Spirit wall papers under this link
A very special visit of Oahu, Hawaii
See also more about this vision on the Reactions page.
<![if !vml]>
<![endif]>
Robert is interested in divination,
casting spells, alternative sciences,
alternative history, magic, past lives.
Tarot cards are to be handled very carefully,
because they represent real forces and Spirits and deities.
 Many people are very careless in handling Tarot cards
and in that way are setting free uncontrollable forces.
The Tarot cards can help us to understand
which forces are influencing our lives.
Robert gives his opinion through tarot readings
April 30
is Queens Day in the Netherlands
Read about this on the Queens day page
See also the special HQ wall paper:
The Queen's Day flag with Orange banner
<![if !vml]>
<![endif]><![if !vml]>
<![endif]><![if !vml]>
<![endif]>
At Robert's desk are several pictures:
Read about the Books Robert is writing.
<![if !vml]>

<![endif]>
Robert is studying the Vedanta Advaita.
<![if !vml]>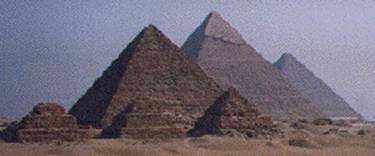 <![endif]>
The secret history of Egypt page
Read about:
Old traditions have survived in many places.
The ancient religion still survives.
The tradition of Saint Nicolas
<![if !vml]>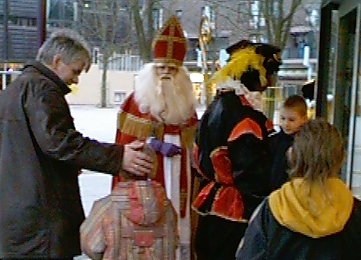 <![endif]>
Robert pinned the text of the anthem on his Notice Board:
the national anthem of the Netherlands
<![if !vml]>

<![endif]>
As always both Robert and Susan are stating
their own opinions, founded upon research,
study and visiting the area.
Although we are combining scientific research
 with spiritual intuition we state only our opinions.
What you do with our opinions is your own choice.
Even when we have the opinion that things or procedures
are healthy or not healthy
and/or dangerous or not dangerous,
and/or good or evil,
it is only our personal opinion we are stating.
Certainly we have no intention to insult anybody.
We don't accept any responsibility or liability
regarding our opinions and/or the content of this website.
<![if !vml]>

<![endif]>
Home2b.nl comes from the Netherlands
The majority of images and pictures (98 percent and more)
is originally made by Robert and Susan.
All text is originally made by Robert and Susan.
Regarding the other materials on the website,
we have the approval of the owners.
If you think we have used a doubtful element
in our website Home2b.nl and you are able to state
the copyright of that element, please let us know
and we will take that element out of our website without delay.
We want to respect everyones copyright,
as we expect to be respected by you.
Unless explicitly specified otherwise,
this page and all other pages of Home2b.nl are
Copyright© 2002-2011 by Robert and Susan at Home2b.nl.
Any use of text, images, layout, format, look,
or feel of these pages, without the written permission
of the copyright holder, is strictly prohibited.
All Rights Reserved.
<![if !vml]>

<![endif]>