<![if !vml]>

<![endif]>
Ancient Christianity
at Home2b.nl
<![if !vml]>

<![endif]>
Bulgaria
Saint Sophia church in Sofia
Is this the oldest Christian church is use?
The Saint Sophia church is built around 540BC
by emperor Justinian as a twin church to
the Hagia Sophia in Byzantium.
<![if !vml]>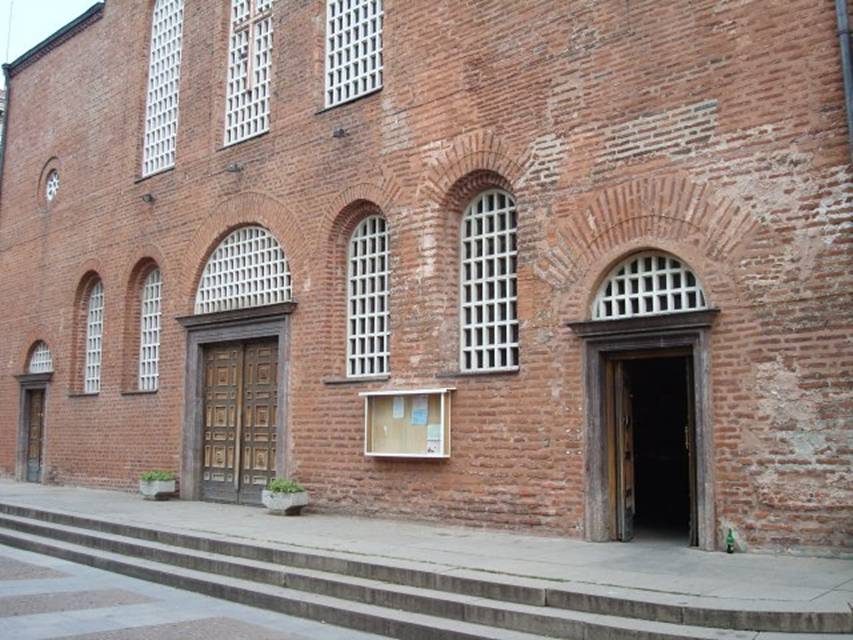 <![endif]>
The front of the church.
<![if !vml]>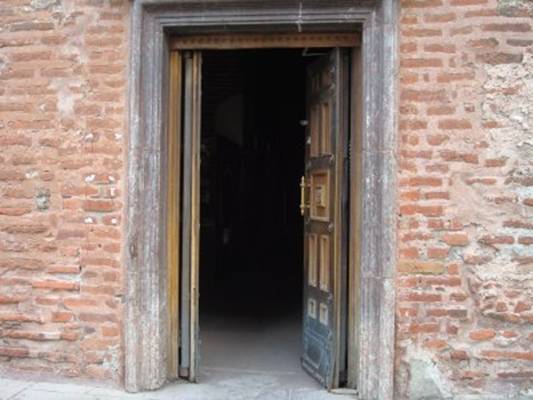 <![endif]>
Let us go inside.
<![if !vml]>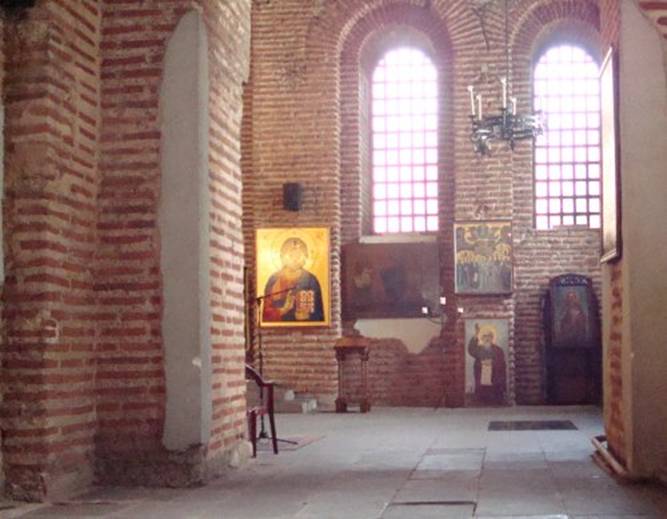 <![endif]>
Light is streaming through the big windows.
No flash light used.
<![if !vml]>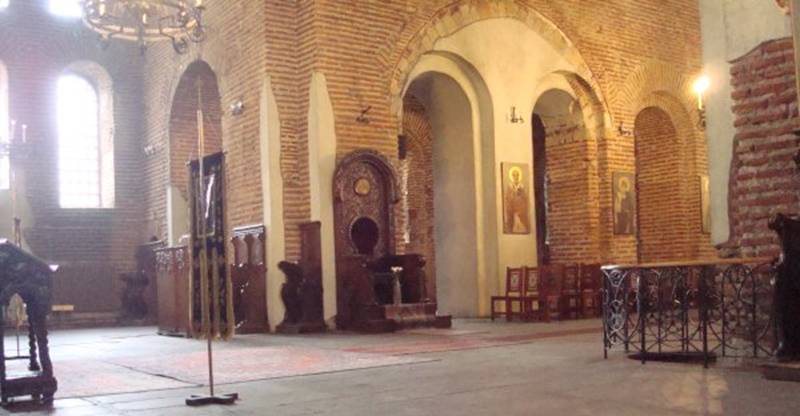 <![endif]>
<![if !vml]>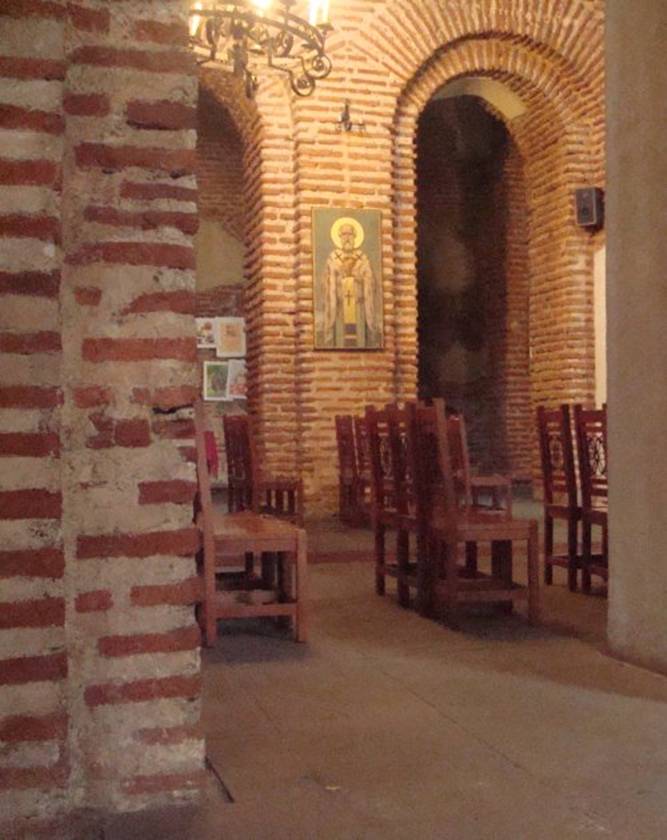 <![endif]>
We don't give a picture of the iconostasis,
because that is not respectful.
But the pictures above show how wonderful this church is.
We have approval for these pictures.
The spiritual atmosphere is impressive.
Again and again Susan and Robert returned to this church.
<![if !vml]>

<![endif]>
The outside is very ancient:
<![if !vml]>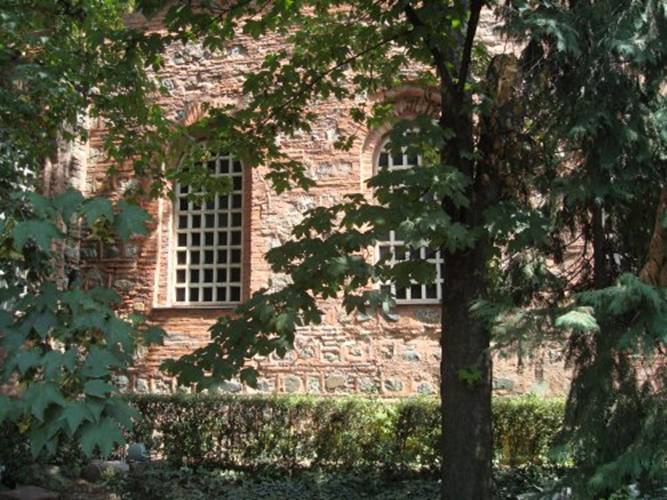 <![endif]>
South
<![if !vml]>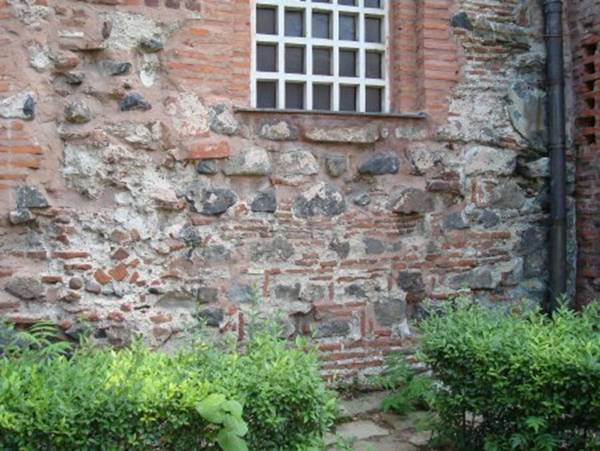 <![endif]>
This type of masonry is at least from around 800AD.
<![if !vml]>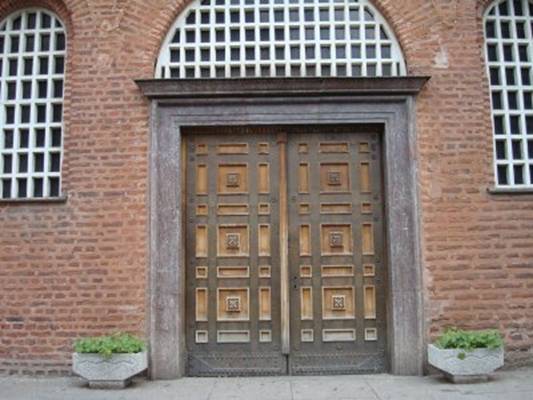 <![endif]>
Main entrance doors
<![if !vml]>

<![endif]>
<![if !vml]>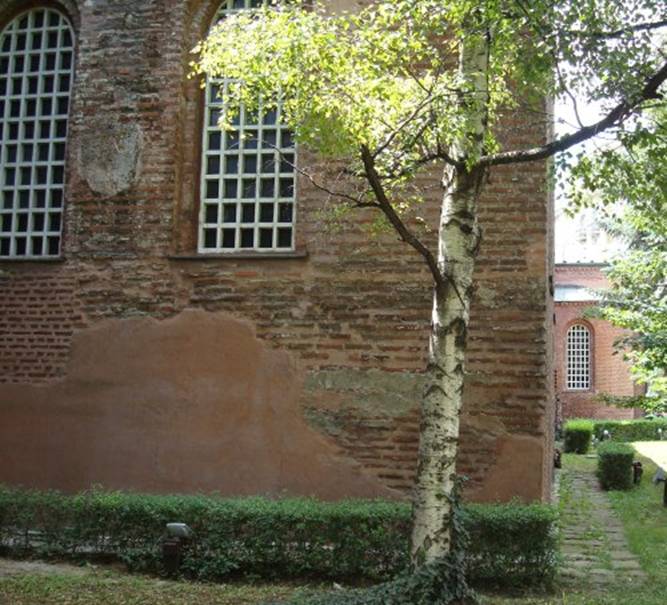 <![endif]>
North side
<![if !vml]>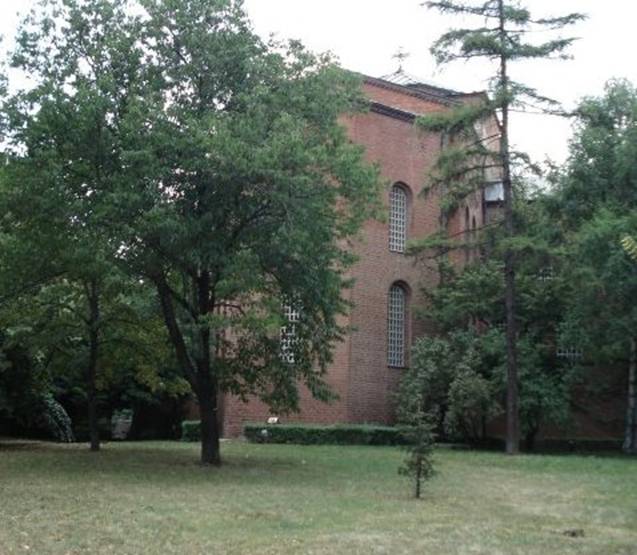 <![endif]>
East side
On the South East corner once a much older Christian church was standing.
The fundamentals and some cellar space are still there.
Once this ancient Christian church stood outside the walls of
the ancient city of Sophia on a little hill.
Around this ancient church was a field of graves
used by ancient Christians from 100BC until 300AD.
Here we have a proven and still existing pre New Testament Christian place.
<![if !vml]>

<![endif]>
Robert saw tombstones below the floor of the Saint Sophia church
from 100BC with the swastika symbol.
The traditional cross symbol of modern Christianity
has been promoted by the New Testament power groups many centuries later.
Apparently the ancient swastika was used in this area.
The swastika is the ancient symbol of water, happines and life itself.
In India the swastika is still a very important symbol.
Many graves had the swastika on top.
We also expected to see the Fish symbol,
but could not find this symbol in the short time we had.
Ofcourse the Fish (ICHTHUS) is the real symbol of ancient Christianity,
but also the symbol of the Orpheus religion,
which was in ancient times an important religion
in Ancient Greece (Hellas), Macedonia,
Bulgaria (Thracia), Northern Turkey (Phrygia).
<![if !vml]>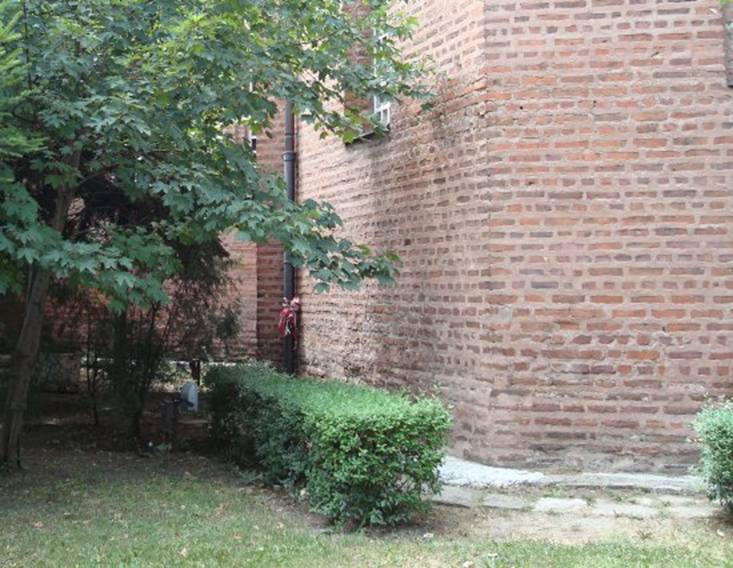 <![endif]>
Remarkable is that exactly on the site of
the former ancient Christian church building
the traditional wishing ribbons are knotted!
There were no wishing good luck ribbons on any other side of the church.
<![if !vml]>

<![endif]>
Robert was very much aware of the ancient grave field,
which is still visible as a higher area around the church,
and also below the floor of the Saint Sophia Church.
Also the presence of the cellar remnants of the former
smaller church were very powerfully energic.
At a certain moment Robert saw the former little church as
a shining yellow golden light figure.
<![if !vml]>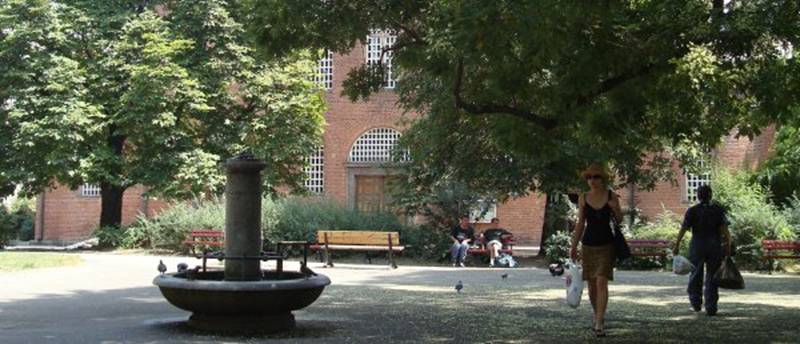 <![endif]>
In front of the Saint Sophia church is a nice little square
 with a drinking fountain, where during the day people of Sophia
are having a little break on the benches around.
<![if !vml]>

<![endif]>
<![if !vml]>

<![endif]>
You may e-mail:
<![if !vml]>

<![endif]>
<![if !vml]>

<![endif]>
Updated September 16, 2007
Everything on this website:
CopyrightŠ2002-2007 by Robert and Susan