<![if !vml]>

<![endif]>
The ancient scripture of
Ashtavakra Samhita
at Home2b.nl
<![if !vml]>

<![endif]>
The Ashtavakra Samhita is one of
the very important scriptures ever written.
Advaita Vedanta is an awareness of the mind,
that what we think we see,
is not the reality is it is.
The reality is very different and
the Advaita philosophy or way of thinking,
is pointing to the Unity of all consciousness.
The eternal universe gives birth (or emanates)
all universes and all things
(seeming to exist)
 and diverts our senses into the wrong activities.
Robert will add commentary for better understanding.
<![if !vml]>

<![endif]>
The goal of this webpage in Home2b.nl is to have
1. the Sanskrit text,
2. the word by word Sanskrit transcription,
3. the english translation,
 all together in a verse by verse setting.
This webpage in Home2b.nl is intended to study
the Ashtavakra Samhita,
in the original Sanskrit and in translation.
Study of this book will bring deep insight
in the unity of the universe,
 the cycle of rebirth,
the nature of things
and your personal place in this all.
Please, keep in mind:
This webpage is for study only, not for publishing.
This document will be more and more completed
on a slow but regular basis.
In PDF-format you may download
by clicking left or right:
Ashtavakra Gita in Sanskrit (115Kb)
Ashtavakra Gita in English (92Kb)
Ashtavakra Gita transcript and English (134Kb)
Robert verified the copywright carefully,
but if any copyright is involved,
e-mail us and we take the PDF off immediately.
English translation by John Richards (2nd. version)
Public Domain
jhr@elidor.demon.co.uk
<![if !vml]>

<![endif]>
<![if !vml]>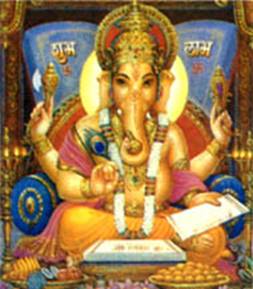 <![endif]>
Dedicated to Ganesha,
who wrote it all down.
<![if !vml]>

<![endif]>
Total index:
Chapter 2 only Sanskrit
chapter 6 only Sanskrit
Chapter 7 only Sanskrit
chapter 11 only Sanskrit
Chapter 12 to 20 still missing.
<![if !vml]>

<![endif]>
You may e-mail at:
Updated April 04, 2007
Everything on this website:
CopyrightŠ2002-2007 by Robert and Susan.