<![if !vml]>

<![endif]>
Message from Susan:
Now-now-now
at Home2b.nl
<![if !vml]>

<![endif]>
Now Now Now
This is the time to take the stand
to be the original one you truly are.
Be the one who you would be honored
to be your best and trusted friend.
Be that person of truth and honor now.
First it is important to realize and know
that you are a God-spark who can create good.
You are powerful!
Inform other God-sparks and give them back
their power just by telling them
that they are powerful and it will be so.
<![if !vml]>

<![endif]>
REALIZE THAT YOU ARE POWERFUL
Note: Oppressors always belittle you and
try to make you afraid. 
Fear is their most powerful tool.
PUT you attention on the REAL facts,
 not on what they want you to believe.
How, by checking out all
of the wonderful alternative news sources on the internet.
 (Pass them on)
When you discover them,
don't let the real depressing FACTS depress you.
Just know what they are.
Take emotional distance from them,
unless you can use this emotion to propel you into action.
Anger is an emotion which can propel you to take action.
Use it to take positive action
which will create more positive energy in the world.
Use FACTS at tools to propel you into real physical action.
<![if !vml]>

<![endif]>
BECOME A DETECTIVE !!!
Note: Oppressors use distraction as a tool to lure you
 away from the FACTS.
They repeat over and over the same dribble hoping
that you will not notice their own failings.
REALIZE these sensational dribbles are only there to distort
the truth or lead you away from truth.
<![if !vml]>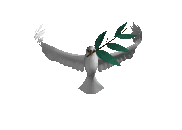 <![endif]>
QUESTION AUTHORITY
REALIZE that something you are watching or listening to,
 which is tense or sensational or contains some kind of fear tactic,
 is only a distraction tactic.
REALIZE THIS.
  Just that REALIZATION should make you more alert.
By BEING ALERT, you will NOW QUESTION
 what it is you are being distracted from.
If you LAUGH at distraction,
it releases its hold over you.
But don't stop there.
Re-gain you awareness and question
what it is that is being hidden.
<![if !vml]>

<![endif]>
Remember in the Harry Potter movie
when one of the Professors tells the students
to imagine that the thing they fear the most
is pictured as being ridiculus.
For example:
 one student feared a mean teacher and pictured him
in his grandmothers clothes.
The mean teacher no longer posed a threat.
Of course certain people can look stupid all by himself.
<![if !vml]>

<![endif]>
TAKE ACTION  -  TAKE A STAND  -  BE ACTIVE
Oppressors dumb you down through schools, tv,
 drugs & whatever conditioning tools
they can get their hands on.
 They do not want you to take action against them
because any action will create other action and
it will increase until we ALL STAND UP and
oppressors/darkness falls down.
Note: Oppressors want us to put other people down.
<![if !vml]>

<![endif]>
When someone puts another person down,
 i.e. a guy speaking in a derogatory way about a female,
 then the oppressors have won because that is
what they want us to do.
They want us to do their work for them.
 This way they can be silent
and just sit back and laugh at us behind our backs.
By putting others down, or treating people badly,
especially those who have done nothing to hurt us personally,
 we are buying into their conditioning.
Their CONDITIONING runs very very deep,
 much deeper than you realize.
<![if !vml]>

<![endif]>
We no longer have oppressors with whips
forcing us to feel bad or to do bad
because they do it with subliminal conditioning in music,
 tv and other media.
Today's oppressors wear suits
and live in huge houses with security cameras and iron fences.
Note: Oppressors are afraid of LOVE
<![if !vml]>

<![endif]>
Love can bring down evil.
It is the most powerful force in the universe.
 It is OUR TOOL to do away with evil.
 It is OUR TOOL to SUPPORT OURSELVES.
It is OUR TOOL for SURVIVAL. 
It is OUR TOOL to PROSPER and GROW STRONGER.
<![if !vml]>

<![endif]>
RECAP:
Be aware of lies, distractions,
put downs and being dumbed down into stupidity,
confusion, hurting others and non-action.
Be aware to BE AWARE of what you are REALLY BEING TOLD
 or of what you are NOT being told
(distraction and doublespeak).
<![if !vml]>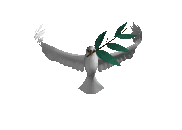 <![endif]>
TOOLS:
ASK QUESTIONS:
IF your country is really one of freedom and
democracy you have a right to know the truth
and ask any question without fear of intimadation.
BE SUPPORTIVE OF YOUR FELLOW BEINGS:
 treat others how you want to be treated.
LOVE:
 Be loving. Be Love. Be loved.
 Infuse your every action with love.
PRAY:
 Pray with sincerity for truth
and justice to prevail.
Pray with love in your heart
for love and peace and prosperity to prevail for all.
<![if !vml]>

<![endif]>
A New Way to Pray
Never: Never pray or focus on things
that you do not want.
For example: Please end all wars.
 Instead say that you want Peace to prevail.
Say the prayer in the affirmative as if
it already exists and with a feeling and
wording of gratitude.
<![if !vml]>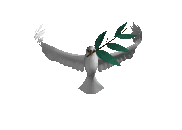 <![endif]>
Such as:
I am grateful that there is peace on earth now.
I AM GRATEFUL THAT TRUTH AND JUSTICE PREVAIL.
Thank you.
In love and light,
S.
<![if !vml]>

<![endif]>
You may e-mail:
<![if !vml]>

<![endif]>
Updated August 02, 2009
Everything on this website:
CopyrightŠ2002-2009 by Robert and Susan
<![if !vml]>

<![endif]>