<![if !vml]>

<![endif]>
Robert's Spirit Place 50
at Home2b.nl
<![if !vml]>

<![endif]>
Spirit Place 50
Belgium
In between the villages Boutonville and Baileux
West of Couvin
The Menhir "La Pierre Qui Tourne"
This very interesting megalith is standing for thousands of years in this same place.
The Ley Line Group felt its energies and powers until more then 15 meters around.
The Ley Line Grids of the Earth were mirrored in an angle of 90 degrees by this stone.
The Stone Being was willing to make contact with receptive visitors.
The little road behind the stone is the walking way to Santiago de Compostella.
Thus connecting this stone to John the Baptist!
The menhir is calling its twin stone in Morancez, a little village
5 kilometre south of Chartres.
Chartres was the main initiating place of the Druids and
a place of veneration for the black Saint Anna, mother of Mary.
See also our special page on this menhir!
<![if !vml]>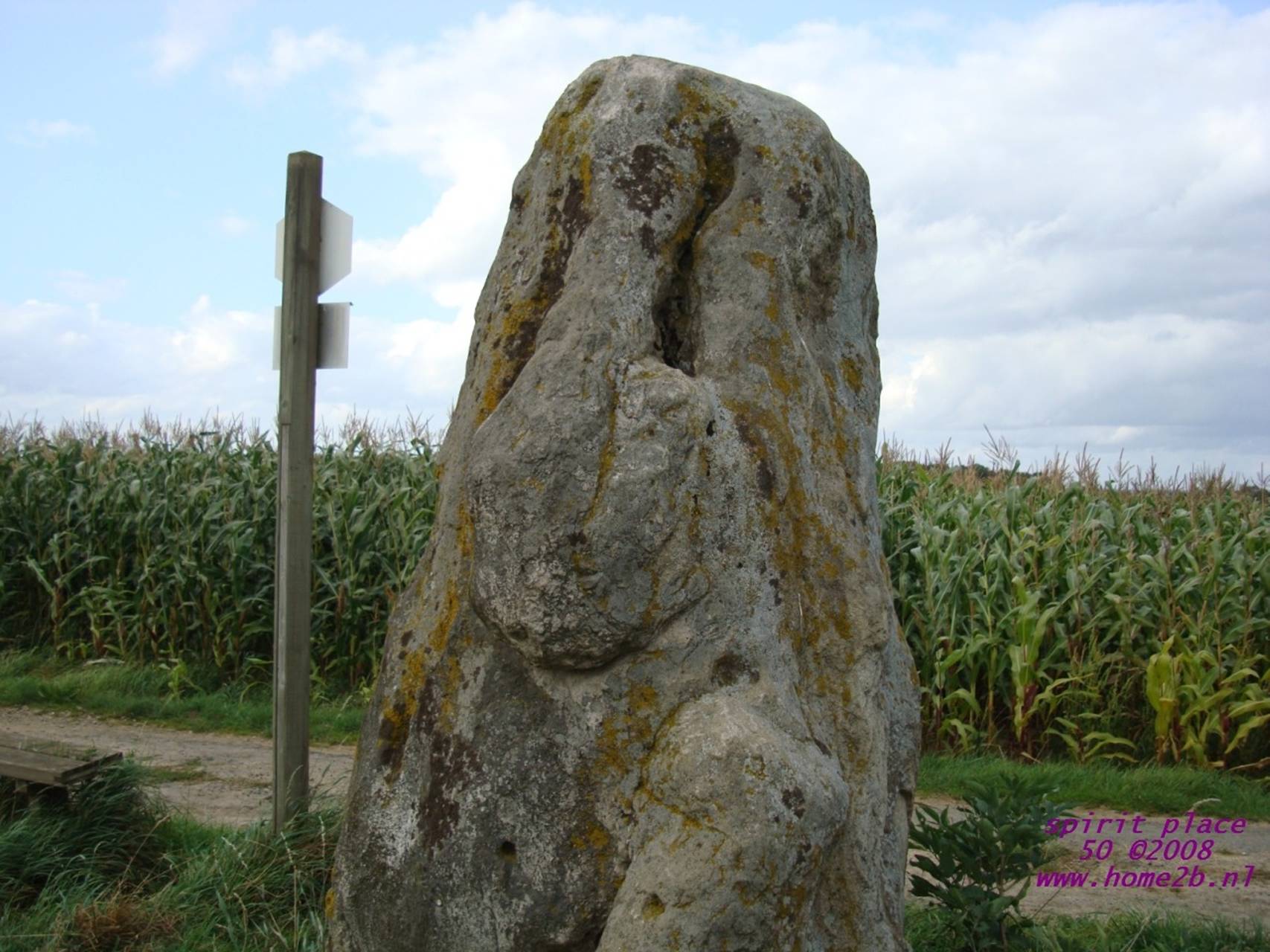 <![endif]>This picture is 1280x960pixels.
A click on the picture gives 1600x1200pixels.
Back to Spirit Places-main-page
This picture Copyrightę2008 Robert Home2b.nl
You may e-mail:
<![if !vml]>

<![endif]>
<![if !vml]>

<![endif]>
Updated October 10, 2011
Everything on this website:
Copyrightę2002-2011 Robert and Susan
<![if !vml]>

<![endif]>