<![if !vml]>

<![endif]>
Robert's Spirit Place 48
at Home2b.nl
<![if !vml]>

<![endif]>
Spirit Place 48
Bulgaria
Valley of Roses
Grave hill of a Thracian King
These ancient grave hills are containing the domed grave chambers of Thracian kings.
The dome is generating a vortex field, opening other dimensions,
which gives a different athmosphere and has generated respect during thousands of years.
Many of these grave hills are more ancient then the megalithic monuments.
The Thracians were themselves probably megalithic people.
Even in broad sunlight you see the golden aura around the hills.
We saw those hills from South of Sofia
until further then Stora Zagora.
<![if !vml]>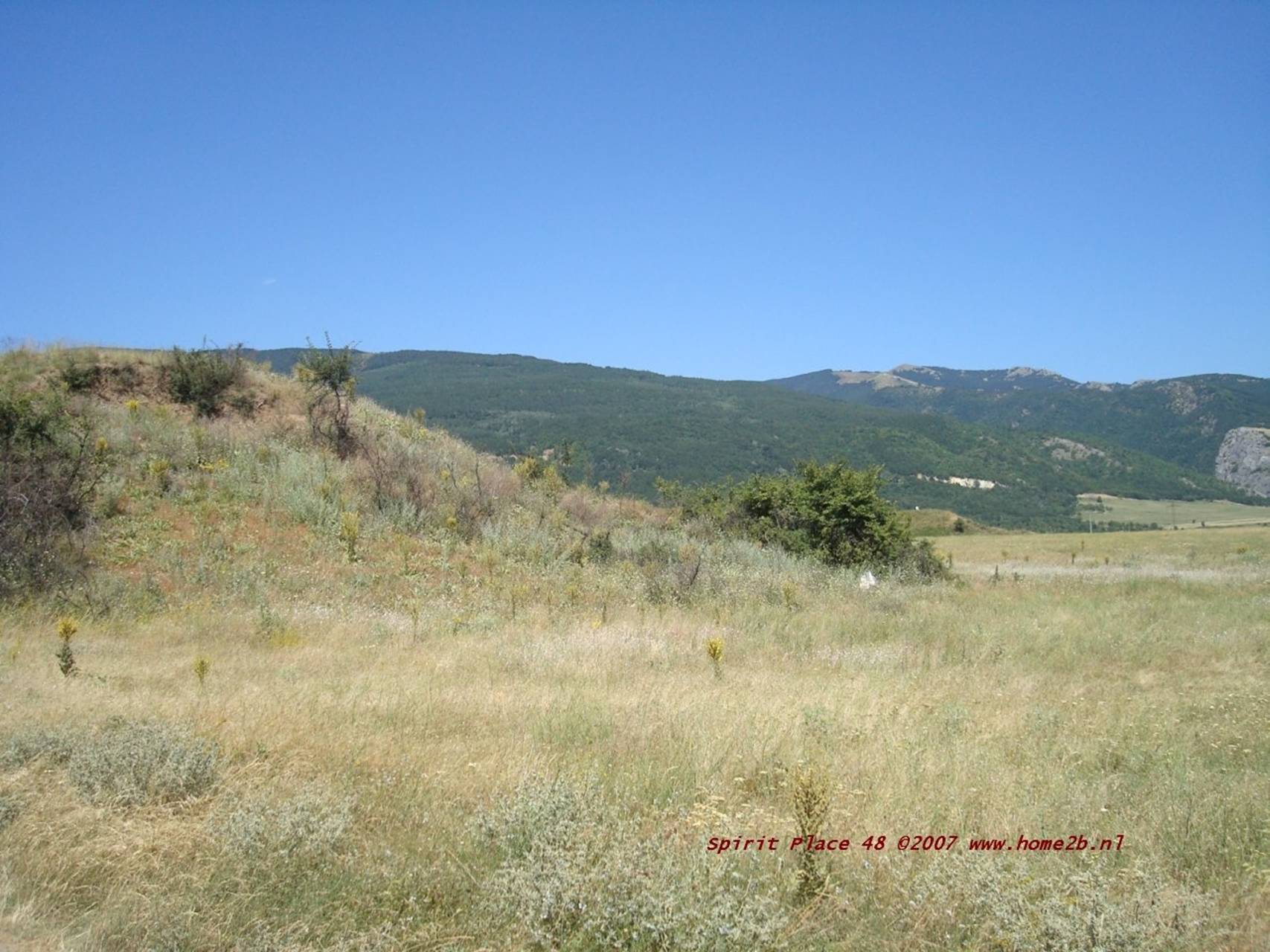 <![endif]>This picture is 1280x960pixels.
A click on the picture gives 1600x1200pixels.
Back to Spirit Places-main-page
This picture Copyrightę2007 Robert Home2b.nl
You may e-mail:
<![if !vml]>

<![endif]>
<![if !vml]>

<![endif]>
Updated August 08, 2007
Everything on this website:
Copyrightę2002-2007 Robert and Susan