<![if !vml]>

<![endif]>
Robert's Spirit Place 47
at Home2b.nl
<![if !vml]>

<![endif]>
Spirit Place 47
Bulgaria
Smarotsazorski Mineralim Bahn
Goddess Chapel at Megalithic temple
At Smarotsazorski Mineralim Bahn a locally popular megalithic place
is visited during the year by thousands to find healing and comfort in difficult moments.
People climb the rock at the left,
making a full circle clockwise around it and burning candles,
candles at the left for the dead, candles at the right for healing.
The ritual is seen as important and kept by everybody.
The chapel is built next to the holy place and dedicated to the Holy Mother of God.
Robert measured an altar place in the center of the megalithic temple and
the burial of a holy person left behind the chapel.
<![if !vml]>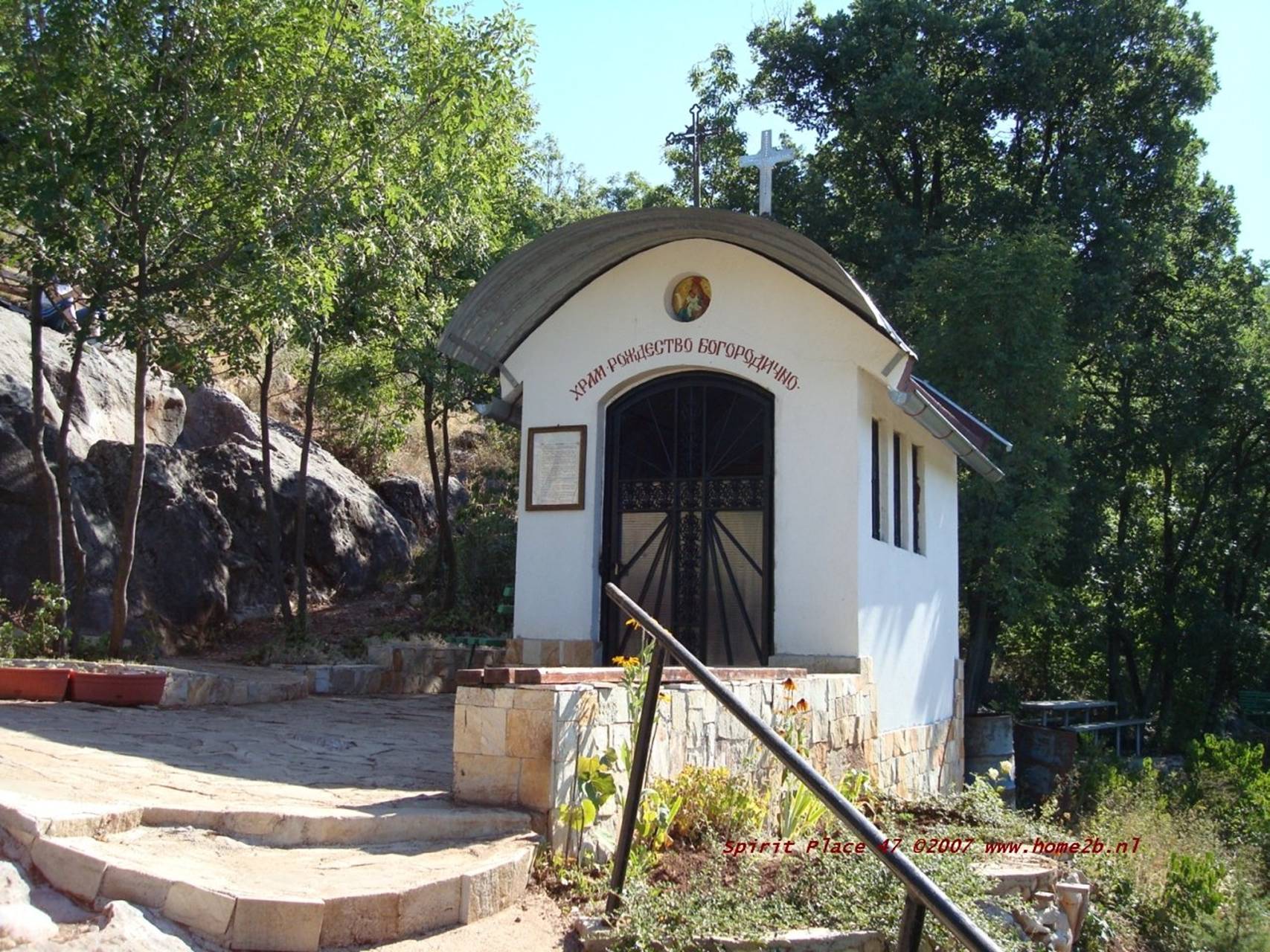 <![endif]>This picture is 1280x960pixels.
A click on the picture gives 1600x1200pixels.
Back to Spirit Places-main-page
This picture Copyrightę2007 Robert Home2b.nl
You may e-mail:
<![if !vml]>

<![endif]>
<![if !vml]>

<![endif]>
Updated July 30, 2007
Everything on this website:
Copyrightę2002-2007 Robert and Susan