<![if !vml]>

<![endif]>
Robert's Spirit Place 3
at Home2b.nl
<![if !vml]>

<![endif]>
Square St. Louis, Montreal, Canada.
One evening in the summer when Robert was watching
a procession of spirits passed
the square diagonally.
In the warm summernights of Montreal people gather around the fountain
with guitars and cool drinks.
During the day there is the selling of ice cream
on the corner and local artists perform behind the ice cream kiosk.
This picture is the corner where the vision was seen.
<![if !vml]>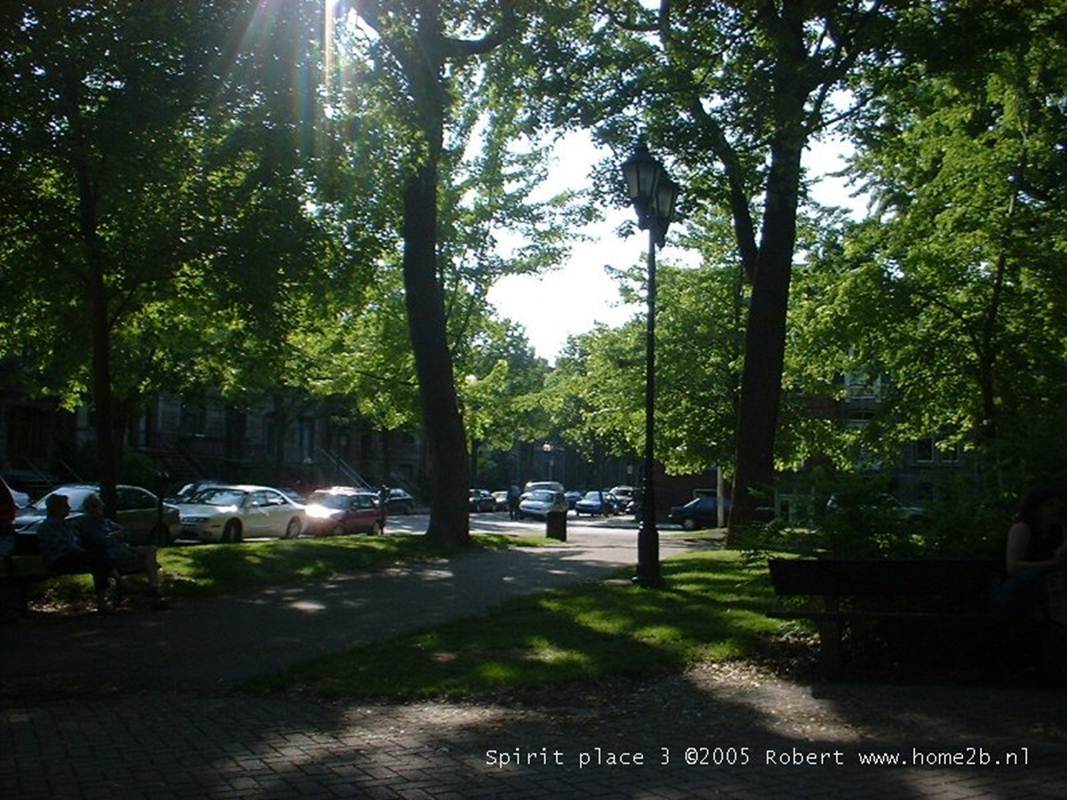 <![endif]>

This image is 800x600pixels.
Left click downloads 1280x960pixels.
Robert is searching in the photomaterials
whether this format can be expanded to 1900pix.
This picture ©2003 Robert Home2b.nl
You may e-mail:
<![if !vml]>

<![endif]>
Updated August 20, 2012
Everything on this website:
Copyright ©2002-2012 Robert and Susan
<![if !vml]>

<![endif]>