<![if !vml]>

<![endif]>
Robert's Spirit Place 2
at Home2b.nl
<![if !vml]>

<![endif]>
The blue cathedral of Montreal, Canada.
Inside this beautiful cathedral are visions,
powers, energy fields, Spirits.
This cathedral is relatively rather ancient
(about 270 years old) but is the replacement of
a much older church slightly more to the North.
The builders of this blue cathedral were very spiritual people
 and so were the builders of the older church.
Some experts are relating these builders
to the order of the Templars.
Energy fields are surrounding some of the visitors.
<![if !vml]>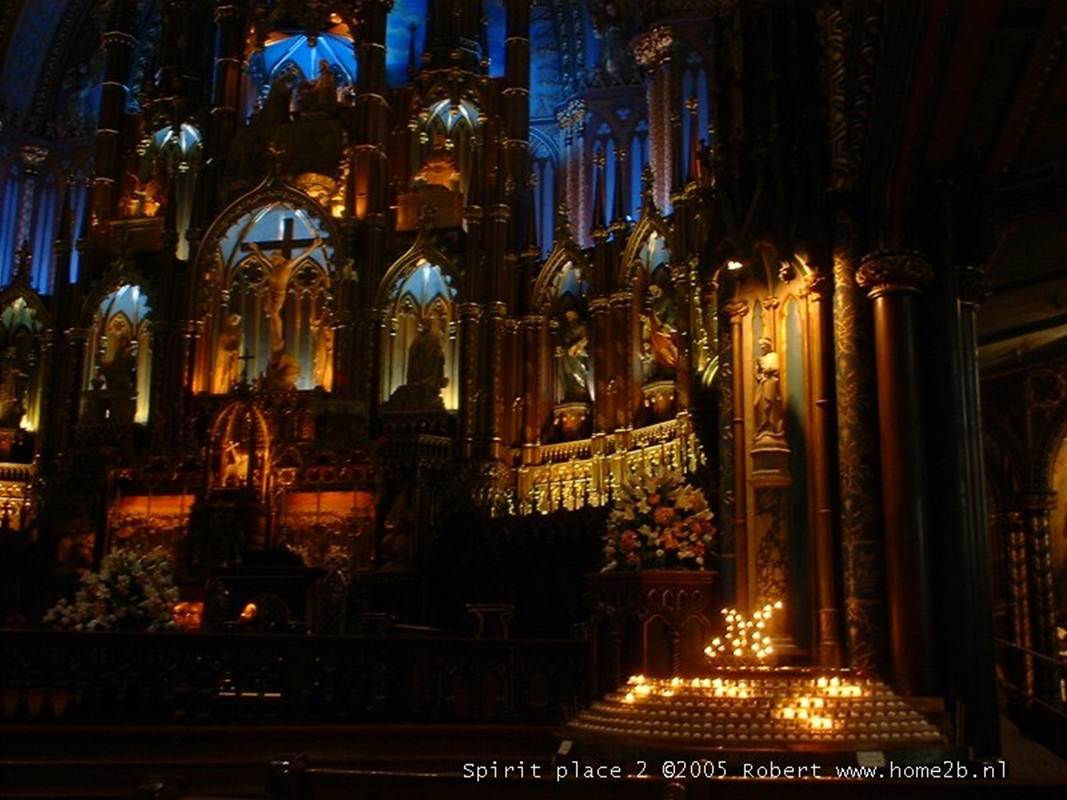 <![endif]>

This image is 800x600pixels.
Left click downloads 1280x960pixels.
Robert is searching in the photomaterials
whether this format can be expanded to 1900pix.
This picture ©2003 Robert Home2b.nl
You may e-mail:
<![if !vml]>

<![endif]>
Updated August 20, 2012
Everything on this website:
Copyright ©2002-2012 Robert and Susan
<![if !vml]>

<![endif]>