<![if !vml]>

<![endif]>
Goddess Page
Mind Map
at Home2b.nl
<![if !vml]>

<![endif]>
Goddess Mind Map
Dear readers,
We are experimenting with Mind Maps.
The knowledge concerning the Goddess
is so complex and sometimes overwhelming.
This brought us into experimenting with Mind Maps.
For now this is only an image of the first result.
Much more is coming.
When you have additions,
please, e-mail us.
<![if !vml]>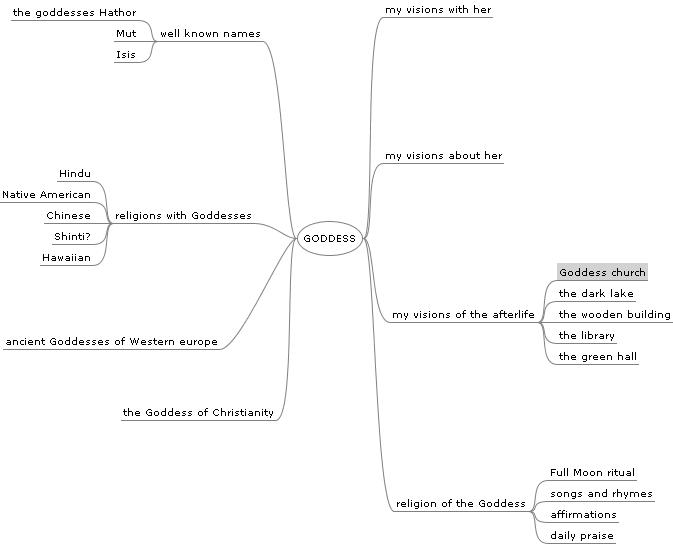 <![endif]>
We are using the free Free Mind software.
It is possible to download this software
Download free Free Mindmap software.
<![if !vml]>

<![endif]>
The program was for many years directly downloadable from
Home2b.nl, but it was difficult to keep the software
up to date, so now we give you the link
towards the download website.
This mindmap is for free,
but belongs to the best there is!
<![if !vml]>

<![endif]>
You may e-mail:
<![if !vml]>

<![endif]>
<![if !vml]>

<![endif]>
Updated April 12, 2010
Everything on this website:
Copyrightę2002-2010 by Robert and Susan
<![if !vml]>

<![endif]>